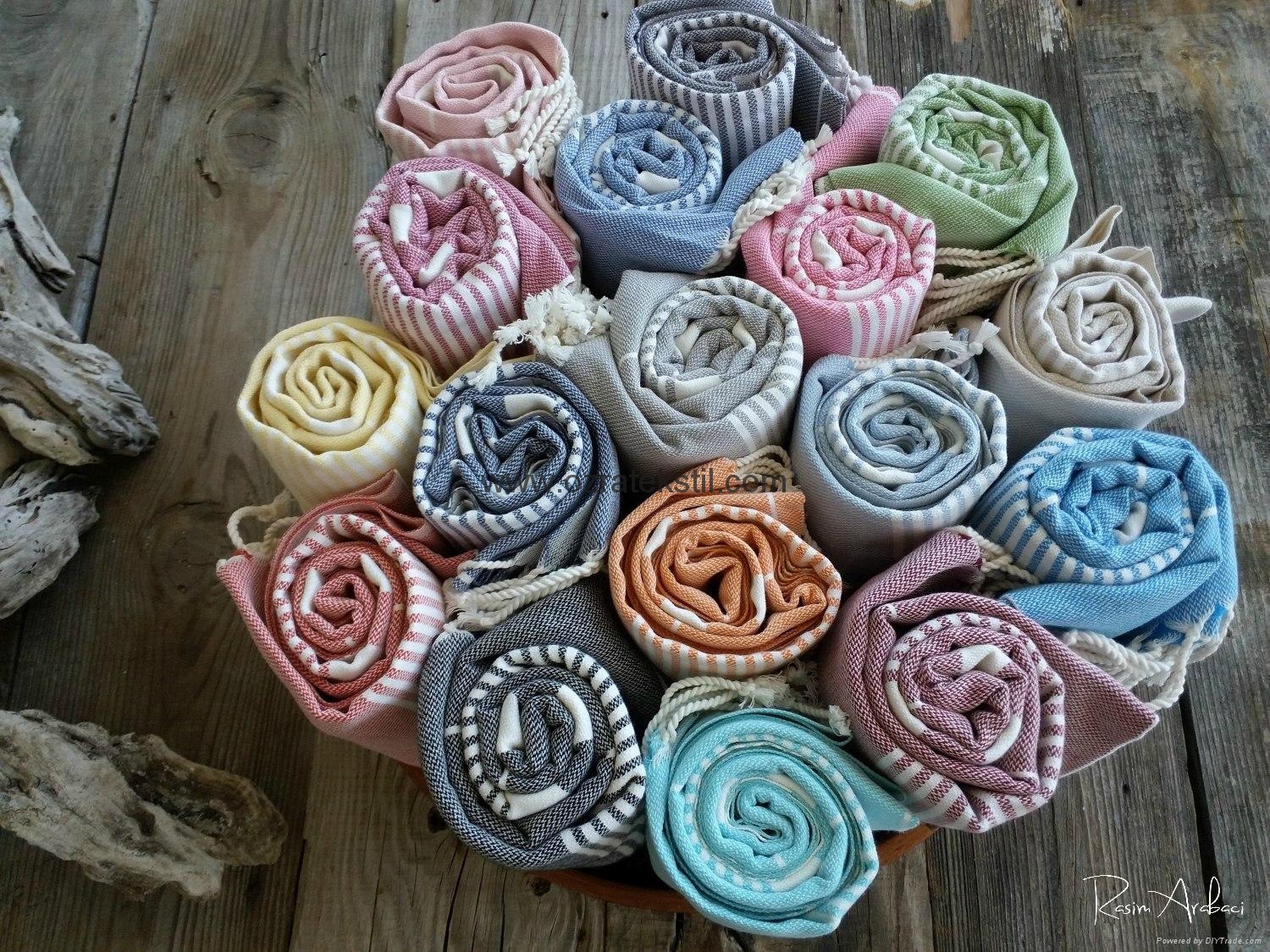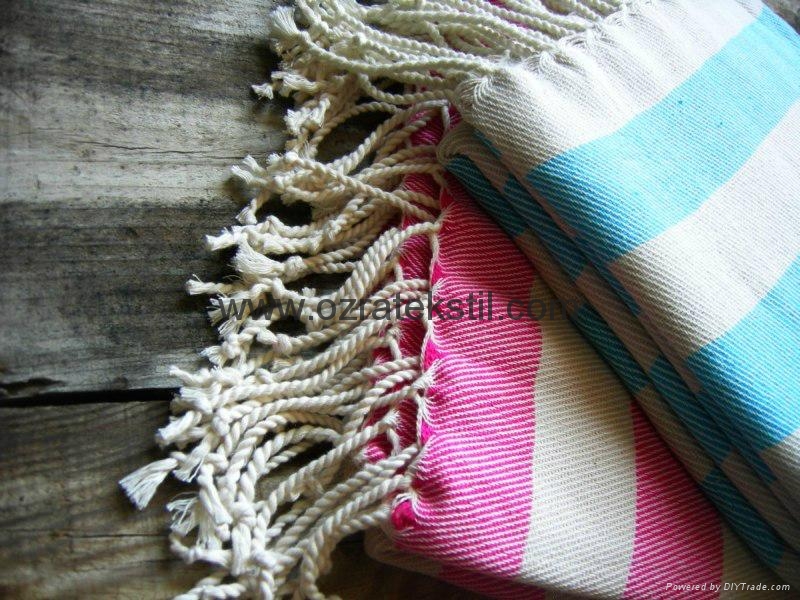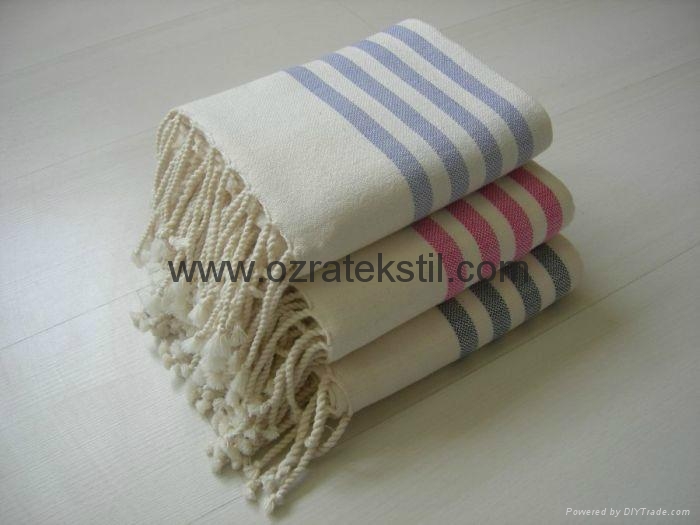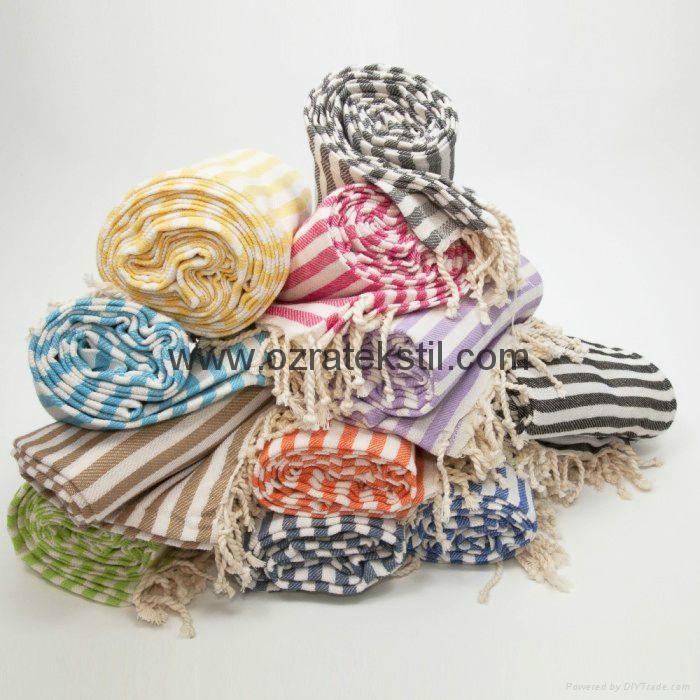 Product Description
Ozra Textile Company Ltd, Turkey
Turkish Home Textile Products,

Hammam Pestemals, Hammam Towels, Spa Towels, Fringed Bath Towels, Turkish Bath Clothes,

Drap de hammam, Serviette de hammam, Hamamdoeken, Hammam Frottier, Hammam Tucher,Hammam Handdukar, Hammam Frotte
The Pestemal has been used for many centuries in the Turkish bath or Hamam, and is traditionally made from striped
or checked fabric. Wonderfully versatile and lightweight, you can use it as a towel, a wrap or even as a pareo over
beachwear. This Pestemal is blended from fast-drying cotton and silk. A larger, 100% cotton Pestemal is also available.
Modern designs for Spa, Wellness, Sauna, Hotels available.
Today we also produce, inside part terry pestemals.
- 100% cotton
- Natural hand-made tassels and fringes
- 100x170 cm, 50x90 cm, 90x175 cm
- Made in Turkey.